Meet the Flemington House team who'll answer all your questions, help you move in and manage day-to-day maintenance.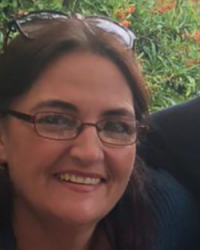 Susan Connelly
Susan is our Facilities Co-ordinator and our go-to person on a daily basis. She has a varied working background and is a great asset to Abbey Mill Business Centre. Susan works part-time.
Louise Wightman
Louise is our Facilities and Sales Manager, she joined in 2018 and is based in Paisley. She deals with all enquiries, leases and repairs at Flemington. Louise also deals with the buildings in Paisley and helping to co-ordinate our bespoke office builds.
Sebastian Derda
Sebastian works with Barry and Louise in Paisley. He has worked for Abbey Mill as Maintenance Person since 2016 and is a valued member of the team.
Barry Thomson
Maintenance Manager Barry is the lynchpin of our maintenance team, looking after all four Abbey Mill buildings and Flemington House. He's been part of Abbey Mill since 1993
Stephanie Earley
Finance Manager Stephanie has been handling our tenant accounts since 2019, working closely with the facilities team.