Need modern and spacious office spaces in Glasgow?
You are exactly where you should be!
At Flemington House, we can provide you with modern office spaces & commercial property for rent Glasgow-wide.
Glasgow is one of the best cities for business in Scotland. It is considered as one of the main centres for finance, business, sport and education. The city is vibrant and has played a major role in ushering industrialisation within the country.
Why Us?
Flemington House can provide you with fine offices at a competitive price near the centre of Glasgow, which are ideal for solo entrepreneurs, small and mid-size companies, freelancers and enterprises. Our team of dedicated and experienced professionals can create bespoke offices to suit you, which will leave you with ample time to concentrate on your business.
Choose from a wide variety of offices ranging from 150 to 1000 square feet
Enjoy convenient and easy to access car parking and bicycle parking space.
Get customised offices and a lease to fit your needs.
---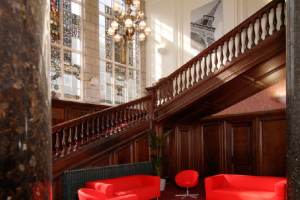 We can find you the perfect office accommodation at a price that is highly affordable! Get in touch with us today! Tel – 0141 889 8000 >>